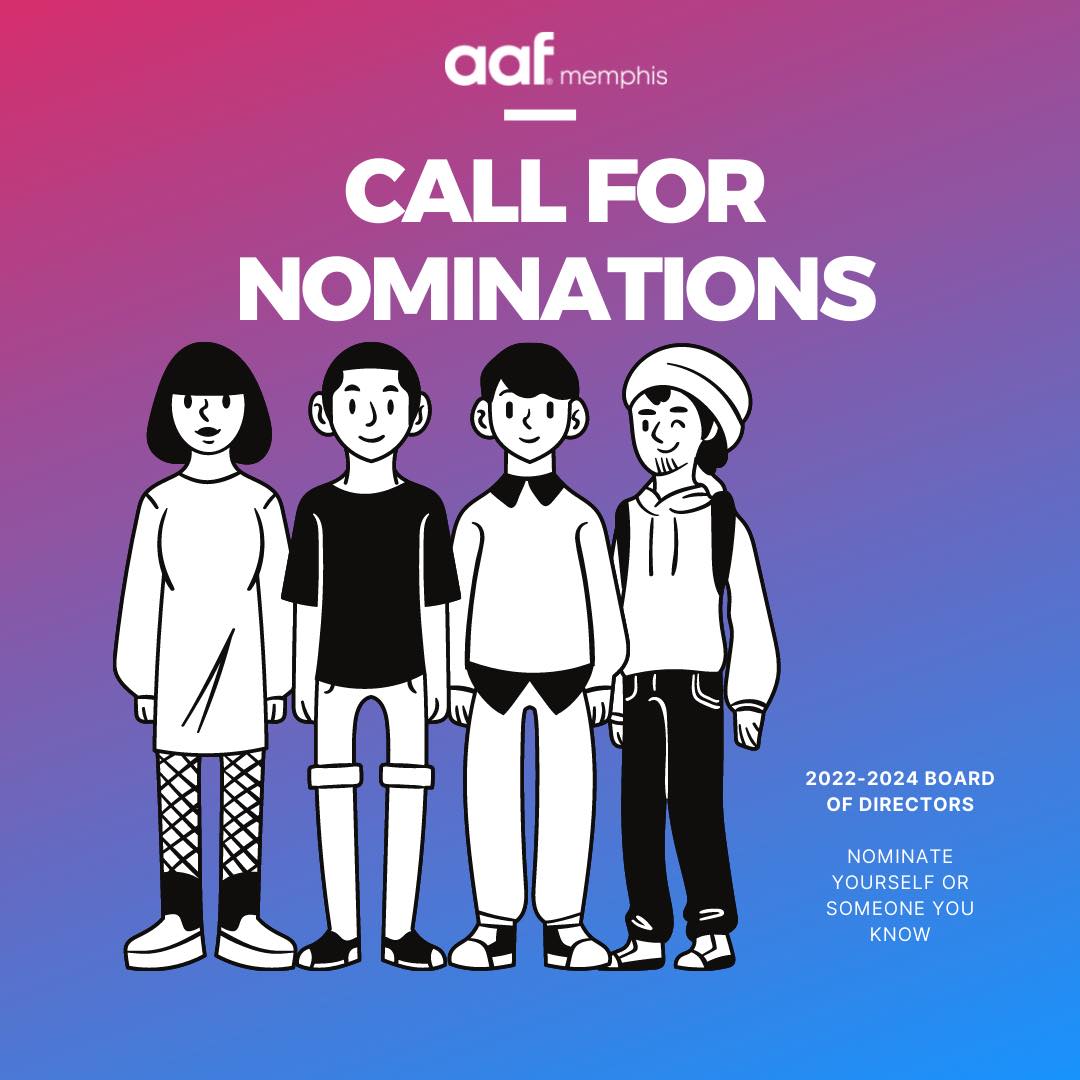 AAF Memphis Needs YOU!
For more than 70 years, AAF Memphis has served the Memphis advertising and creative community. Some years we might have been remembered for our amazing advertising bands. Other years were known for the amazing award shows. The last few years might be remembered as those in which we survived a pandemic, reimagined things a wee bit and made strides toward improving the organization by ramping up our diversity and inclusion efforts.
If this is not the case, you know who can make it so? YOU! 
We are looking for leading advertising professionals who are personally invested and committed to making our club relevant in an ever-evolving creative industry. This is an opportunity for professional development and personal empowerment to steer AAF Memphis into the future. Some of the perks?
✅ Attend Regional and National AAF Conferences
✅ Meet nationally acclaimed Speakers
✅ Connect with fellow Advertising Professionals
✅ Plan amazing Events and Workshops
All nominees must be members of AAF Memphis for a minimum of one year and have current dues paid.
If you're interested in nominating a friend, or even yourself, please email Grace Fong by 4/12/22 at: gracefong@skyline.com
We look forward to the FRESH energy and ideas YOU have for making the 2022-2024 AAF Memphis Board and Club AMAZING!!!