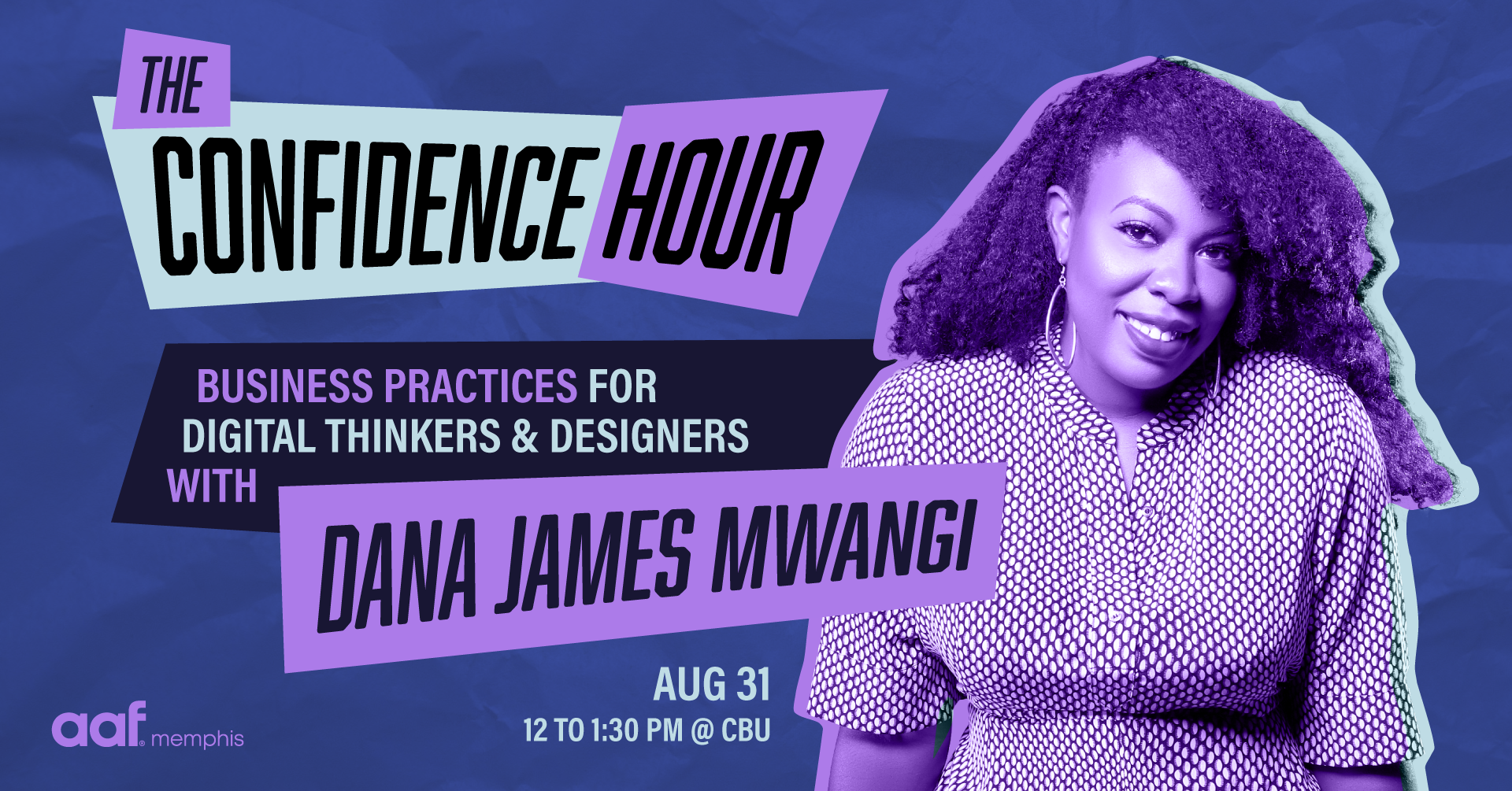 , Aug 31, 12:00-1:30 PM at CBU. Sandwich Buffet provided
Join us for "The Confidence Hour: Business Practices for Digital Thinkers and Designers," a transformative Lunch and Learn event that will ignite your creative fire and elevate your design business to new heights.
Award-winning brand and web consultant, Dana James Mwangi, will lead this engaging talk followed by an immersive Q&A session, empowering you with the strategies to boost your confidence and excel in the competitive world of graphic design.
These confidence tips also double as strategies to help you build your business. By the end of this event, you will receive resource sheets filled with practical tips and actionable steps to implement these business practices, equipping you with the tools and confidence to thrive as a digital thinker and designer. Don't miss this opportunity to be part of an empowering journey that will transform your approach to design and business, led by an industry expert. Join us for "The Confidence Hour" and embrace your full creative potential!
Tickets are $20 for members, $30 for nonmembers, and $10 for students. If you are an AAF member or student, please email aafmemphis@gmail.com for a promo code for your discount. See you there!
ABOUT THE SPEAKER
Dana is an award-winning brand consultant, website strategist, and national speaker for creative professionals. She founded Cheers Creative, a Memphis-based consultancy that offers brand consulting, design, and online training to help entrepreneurs make courageous decisions with their online presence.
As a sought-after WordPress website expert with over 15 years of experience in brand development, Dana has used her unique blend of confidence lessons, brand strategy, and design techniques to coach thousands of business owners into reaching their highest potential. She has led branding and career development workshops for Google, the University of Memphis, Women's Business Center South, and more.
Dana's work, story, and writings about branding, design, and entrepreneurship are featured in over 60 publications including Essence, AfroTech, and HubSpot.