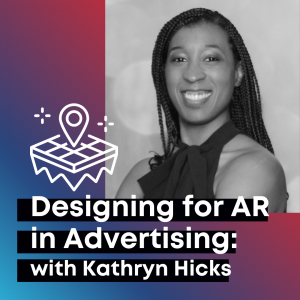 Join us in person Thursday, August 18th at High Cotton Brewery for lunch and a deep dive into the world of augmented and virtual reality! Kathryn Hicks will walk us through how the emerging technologies of AR and VR are changing the advertising landscape and how immersive tech like augmented reality can be used for advertisement campaigns, on site experiences, video chat and more. Get hands on with Kathryn's AR filters, enjoy a catered lunch from Central BBQ, and learn tips and tricks for integrating virtual and augmented reality into your advertising strategies.
Admission is $20 for members and $30 for non-members and includes a boxed lunch from Central BBQ (non-pork and veggie options available). Space is limited to 60 guests so register today! https://www.eventbrite.com/e/designing-for-ar-in-advertising-with-kathryn-hicks-tickets-389729289797
**Members, please check your email for your promo code for a discounted ticket. Please email aafmemphis@gmail.com with any issues!**
About our speaker:
Kathryn Hicks is an AR / VR designer based in Memphis, Tennessee. She was introduced to VR at Savannah College of Art and Design, where after seeing her friend create a VR experience for a class project she immediately knew she wanted to be a part of the VR industry. In 2017, Kathryn was a part of the VR developer program Oculus Launch Pad and has worked in the industry on several AR / VR projects for immersive training simulations and educational content for medical, enterprise, and universities, and was recently part of the Snapchat AR Creator Residency Program. She has also contributed to the asymmetric VR co-op platformer game Mend, an Oculus 2019 Launch Pad Scholarship project by Justin Palmer. As an AR / VR designer, Kathryn enjoys creating 3D assets for both virtual and augmented reality experiences. She loves seeing the multiple uses for immersive tech and is passionate about being involved with and helping shape the future of this ever-changing industry.
Learn more about Kathryn Hicks here: