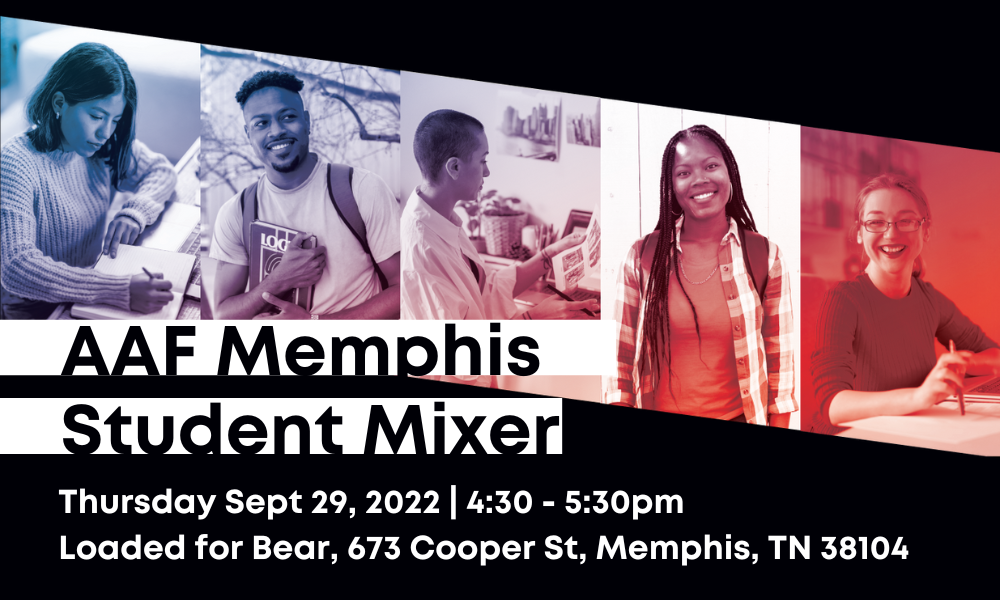 Young professionals! Mix and mingle with Memphis' marketing and advertising professionals at this inaugural event! Whether interested in learning how to secure internships, hoping to spruce up a resume (or getting started on one, no judgment,) or wanting to peruse a portfolio or two, our diverse team of mentors will have answers and advice for you.
What to expect:
Young professionals will meet at Loaded for Bear from 4:30 to 5:30 p.m. for beverages and snacks while navigating between different speaking stations that cover various topics like internships, portfolios, resumes, job interview tips, and more.
This event gears toward students getting ready to graduate or recent graduates that want to learn more about getting into the professional advertising world.
See you there!